The debut of ESPN Bet, expected in November, marks Walt Disney's (NYSE: DIS) initial foray into the consumer-facing side of the sports wagering industry — something a high-ranking executive and a major investor previously warned the company about.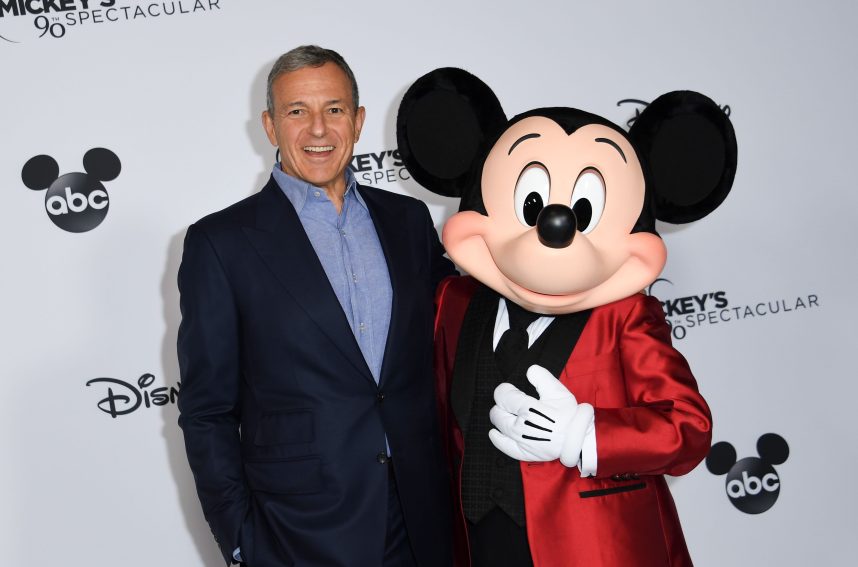 In a wide-ranging article published today by the Wall Street Journal, Robbie Whelan, Katherine Sayre, and Jessica Toonkel report that during Bob Iger's first stint as chief executive officer, Disney was reluctant to embracing sports wagering for fear that it would threaten family-friending branding. That view changed when Bob Chapek replaced Iger in 2020. Iger returned as Disney CEO last year.
In mid-2022, Jenny Cohen, who was then Disney head of corporate social responsibility, expressed to Chapek and other Disney and ESPN executives concerns about plans for ESPN to potentially engage in a wide-ranging partnership with a sportsbook operator.
She told her colleagues, and Disney's CEO at the time, Bob Chapek, that sports betting would tarnish the Disney brand," the Journal reported, citing unidentified sources with knowledge of the conversation. "Consumers could start associating Disney with gambling addiction."
At least one major investor took note as well. BlackRock, the asset manager known for applying environmental, social and governance (ESG) principles to some of its investment selections, reportedly told Disney that a deal with a sportsbook could prompt some of its Europe-listed ESG funds to sell Disney stock, according to the Journal. It's not clear why BlackRock didn't say the same regarding U.S.-listed ESG funds holding Disney shares.
Iger Sports Betting View Evolved
During Iger's first stint as Disney CEO, the company purchased 21st Century Fox for $71.3 billion, inheriting a 6% stake in DraftKings (NASDAQ: DKNG) in the process. At the time, some other Disney and ESPN insiders urged him to increase that stake. But he reportedly balked. Disney recently liquidated that investment.
Under Chapek, Disney became a hotbed of sports betting rumors. Those included speculation of shopping the ESPN brand for a partnership with a sportsbook operator and potentially buying a gaming company in an effort to bolster the sports network's wagering footprint. No transaction to either effect materialized under Chapek.
When Iger returned to the top spot at California-based Disney, he remained tepid on sports wagering. But he signaled earlier this year his view on the matter was softening a bit after witnessing his adult sons actively engaged in betting via their smartphones.
For ESPN, which is owned by Disney, having a broader sports wagering presence is viewed as essential when it comes to better connecting with millennial and Gen Z males — key demographics for the network and sportsbook operators alike.
Penn to Rescue for ESPN?
In August, Penn Entertainment (NASDAQ: PENN) and Disney announced that the former will pay $1.5 billion over a decade to use the ESPN Bet brand, though there is an opt-out clause for both parties after three years if certain market share objectives aren't met.
Penn is also granting ESPN $500 million in warrants that allow the network to buy approximately 31.8 shares in the casino company, vesting ratably over 10 years, and the regional casino operator dumped Barstool Sports to execute the transaction with the sports network.
Penn, which previously pieced meager market share in the sports wagering space, was rumored to be ESPN's third choice for a partnership, behind DraftKings and FanDuel. But talks with those operators stalled, reported the Journal.
The post Disney Exec, Investor Cautioned Company on Sports Betting appeared first on Casino.org.