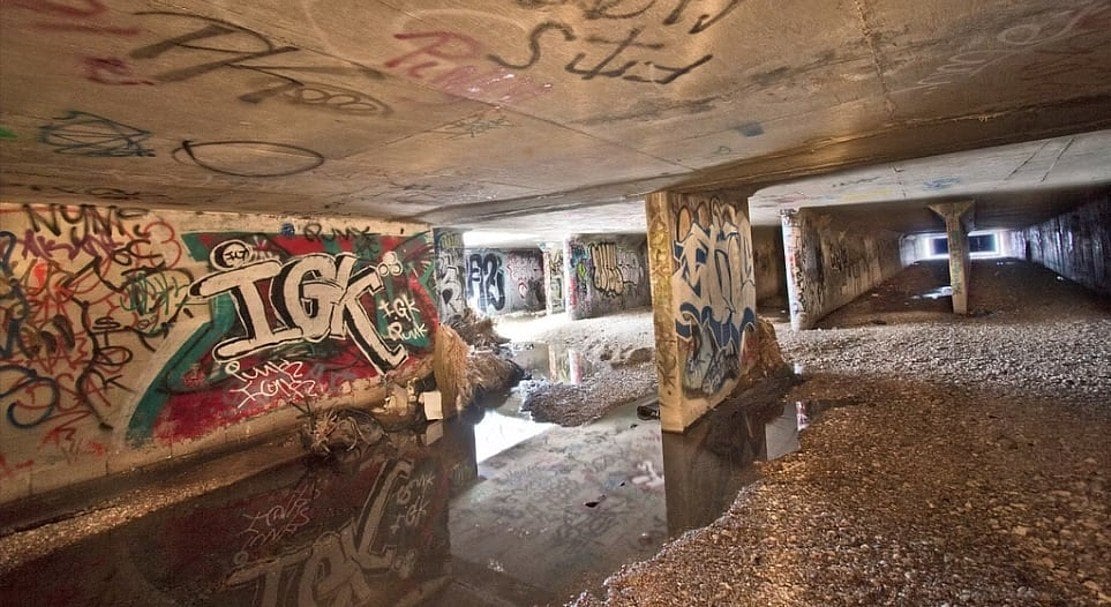 Formula One is reshaping not only the surface of the Las Vegas Strip for its inaugural Las Vegas Grand Prix, running from November 16-18, but also the world beneath that surface.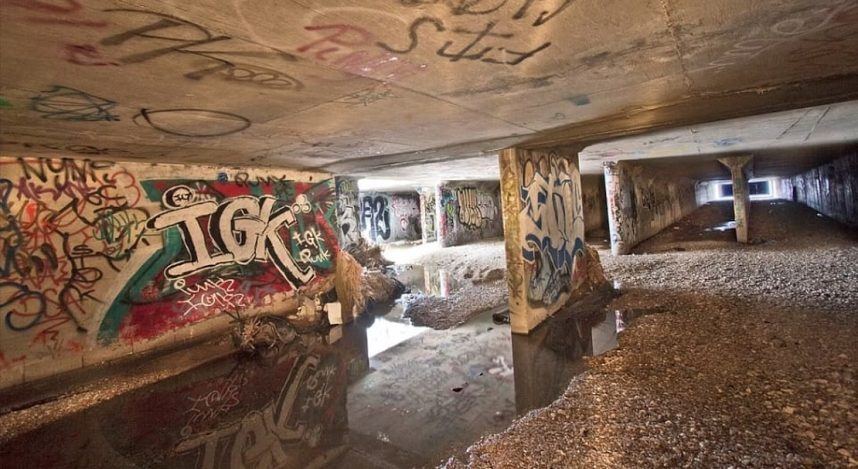 A series of interconnected concrete flood channels ushers stormwater beneath the Las Vegas Strip to Lake Mead from its origin in the mountains west of Las Vegas. Known to local Las Vegans as "the tunnels," they are bone dry between storms, when they house a population thought to swell to around 1,000 people.
Signs announcing a "Tunnel Clean Out for Formula 1" currently warn that a "tactical unit" will clear the tunnels "of any human presence" on November 15, after which the tunnels will be inaccessible until November 20.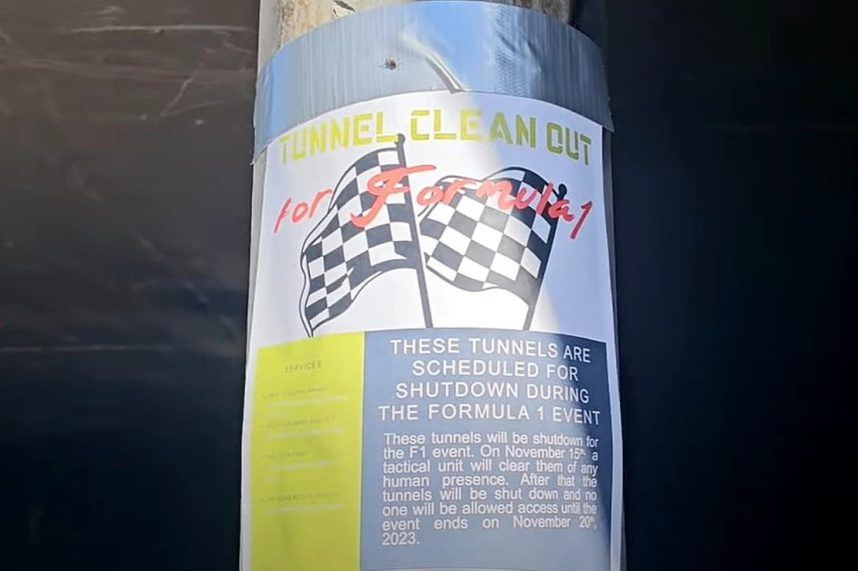 The signs were first reported by YouTuber Sarah Jane Woodall in the latest video for her popular "Wonderhussy Adventures" channel. They were posted at the entrance to the most densely populated section of the tunnel, alongside Flamingo Road between the Rio and Caesars Palace.
I can't really think of why or how a bunch of folks living underground could possibly disrupt a Formula 1 race," Woodall said in her video. "In fact, I would think it would be the opposite — that all the noise of the race would disrupt the people trying to sleep down there.
"Can you imagine, you don't have anywhere to live, you find this tunnel to hunker down in, and then these racers come in and even kick you out of that?"
Dark at the End of the Tunnel
F1's sign lists the contact information for several local homeless shelters, but the closest is miles away.
How is a homeless person, with all their worldly possessions in a shopping cart, supposed to get from here … to any of these shelters?" Woodall asked.
Casino.org emailed this and other questions to the F1 press office and the Shine a Light Foundation, the 501(c)(3) nonprofit founded to help improve the lives of the tunnel population.
At the time of this publication, neither has responded.
The post F1 to Remove Tunnel Population Living Beneath Las Vegas Strip appeared first on Casino.org.