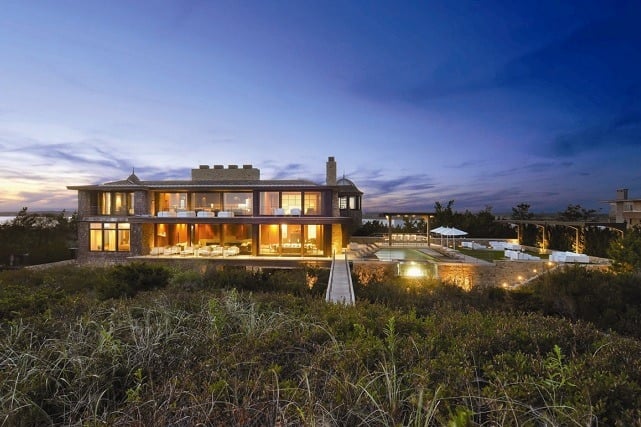 Fanatics founder Michael Rubin is adding to his portfolio of luxury real estate, having recently acquired a Hamptons mansion for $50 million.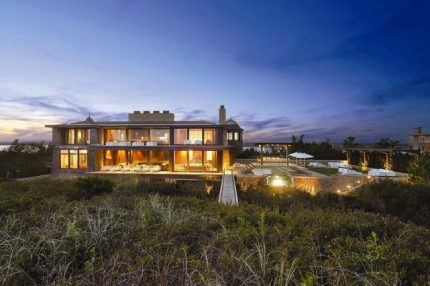 Located on East Long Island, the Hamptons has long been the premier summer destination for wealthy New Yorkers and celebrities. Rubin purchased the mansion from HFZ Capital Group's Ziel Feldman. It last sold in 2000 for $4.35 million, according to the New York Post. Feldman made significant alterations to the structure, making it an 8,000-square-foot-house with seven bedrooms and four bathrooms.
The Hampton's house isn't Rubin's first dalliance with high-end New York real estate. In 2018, he shelled out $40 million-plus for a downtown Manhattan penthouse, then a record price for that particular neighborhood.
Rubin's Hamptons house is located close to properties owned by Beyonce and Jay-Z, Ben Affleck and Jennifer Lopez and New England Patriots owner Bob Kraft.
Rubin, 50, was born outside of Philadelphia. Fanatics is based in Florida. His net worth is estimated to be $3.5 billion.
Rubin Putting Hamptons Mansion to Good Use
Rubin broke in his new Hamptons digs in style, hosting a Fourth of July "White Party" that drew a who's who of athletes and celebrities.
Attendees to the 11-hour bash included Jay-Z, Beyoncé, retired NFL legend and Las Vegas Raiders minority owner Tom Brady, French soccer star Kylian Mbappé, a slew of NBA players and Leonardo Di Caprio.
Rubin previously held minority stakes in the NBA's Philadelphia 76ers and the NHL's New Jersey Devils , but he sold those interests last year to avoid potential conflicts of interest as he readied Fanatics to make a more earnest move into the world of regulated sports wagering. He reportedly reaped a $300 million windfall from divesting his 10% holdings in those teams.
Fanatics is valued at $31 billion in private markets. Like Rubin's parties, Fanatics' investor list is full of well-known names.
The company counts the four major US sports leagues — Major League Baseball (MLB), the NBA, NFL, and the NHL — as well as Major League Soccer (MLS) among its investors. Other investors include Silver Lake, SoftBank, BlackRock, Fidelity, and MSD Partners — an investment vehicle controlled by Dell founder Michael Dell.
Rubin Relaxing After Busy June for Fanatics
Perhaps the White Party at the Hamptons mansion was Rubin's way of blowing off some steam with famous friends following an active June for Fanatics.
His company ultimately emerged victorious for PointsBet's (OTC: PBTHF) US operations, but only after it upped its bid to $225 million in cash.
The suitor was forced to do that after rival DraftKings (NASDAQ: DKNG) entered the fray with a $195 million offer that far exceeded Fanatics' initial proposal.
There was speculation that due to long-running bad blood between Rubin and DraftKings co-founder and CEO Jason Robins, the latter got involved in the PointsBet US sale process simply to be a pain to Fanatics.
The post Fanatics Founder Rubin Splurges on $50 Million Hamptons Mansion appeared first on Casino.org.