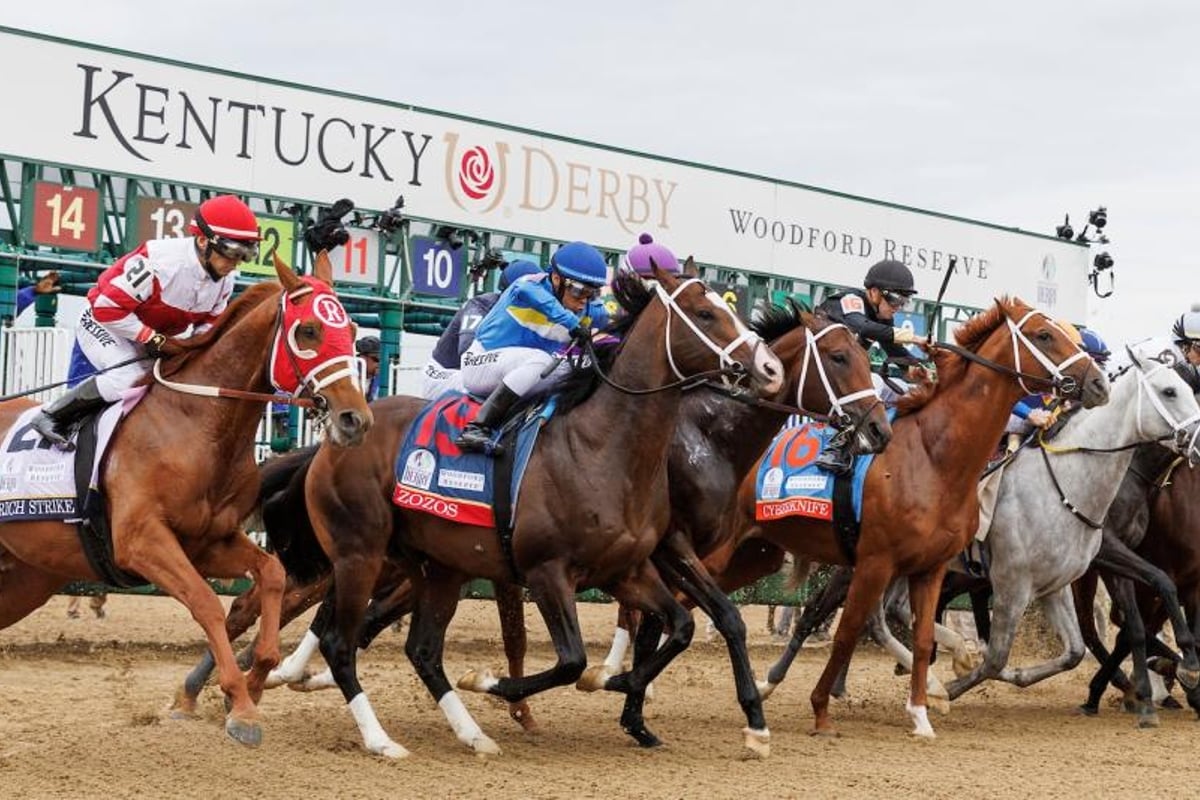 Four horses recently died at Churchill Downs, as horsemen and racetrack officials at the storied thoroughbred venue prepare for Saturday's 149th Kentucky Derby.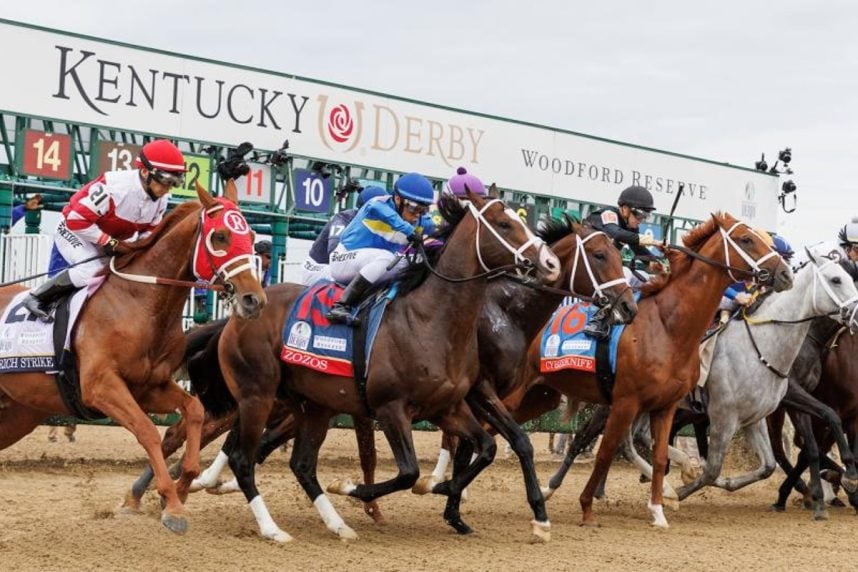 The first leg of the Triple Crown is being overshadowed by the deaths of the four horses over the past week.
One of those horses was Wild on Ice, a Kentucky Derby entrant who was euthanized following an injury. Wild on Ice won the Grade 3 Sunland Park Derby in March and was ranked 15th in the Kentucky Derby points leaderboard, which qualifies the top 20 three-year-old thoroughbreds for the big event.
Wild on Ice was trained by Joel Marr and owned by Frank Sumpter. The past week has been even worse for trainer Saffie Joseph Jr., who lost two horses and has been subsequently suspended by Churchill Downs.
Joseph said his four-year-old Parents Pride and five-year-old Chasing Artie both died following training sessions. Joseph was set to saddle Lord Miles in Saturday's Kentucky Derby, but the loss of two horses in his barn prompted Churchill Downs to suspend Joseph and scratching Lord Miles. Joseph has been suspended indefinitely by the Kentucky Horse Racing Commission's Board of Stewards.
"Given the unexplained sudden deaths, we have reasonable concerns about the condition of [Joseph's] horses and decided to suspend him indefinitely until details are analyzed and understood," explained Churchill Downs President and COO Bill Mudd. "The safety of our equine and human athletes and the integrity of our sport is our highest priority. We feel these measures are our duty and responsibility."
Three-year-old filly Take Charge Briana was euthanized by Hall of Fame member D. Wayne Lukas after the horse suffered a musculoskeletal injury while training. Marr said the decision to euthanize Wild on Ice was also because of musculoskeletal issues.
Churchill Response
The Kentucky Derby is typically the US' most wagered-on horse race yearly.
The first of the three legs of the Triple Crown generated a record handle last year with about $273.8 million wagered on the 14-race card. The bulk of the action, about $179 million, was on the Derby itself.
The deaths of five horses at Churchill Downs in the buildup to the Kentucky Derby is a most unwelcome and rather untimely development. It has Churchill Downs officials upset and demanding answers.
While a series of events like this is highly unusual, it is completely unacceptable," a Churchill Downs statement read. "We take this very seriously and acknowledge that these troubling incidents are alarming and must be addressed. We feel a tremendous responsibility to our fans, the participants in our sport and the entire industry to be a leader in safety and continue to make significant investments to eliminate risk to our athletes."
Horse racing critics for many years have scolded horsemen for their treatment of animals. Euthanized horses are often sold to slaughterhouses and become pet food or a slab of meat on a foreign dinner plate (horse meat has grown in popularity in Asian countries, most significantly in Japan).
Animal Welfare Response 
An investigation by the Center for a Humane Economy, a nonprofit animal welfare organization, concluded in a 2022 report that humane horse treatment disappears once the animal is injured and is no longer a viable racer.
Race horses are commonly euthanized following a major injury instead of rehabilitated, as the financial costs don't align with trainers' and owners' reasons for being in the sport.
PETA, People for the Ethical Treatment of Animals, never one to shy away from a seemingly drastic motion, has called Churchill Downs to close the track immediately and cancel the Kentucky Derby.
"It's not about big hats and mint juleps this year," a PETA release said. "The track should close down immediately to put more safety protocols in place."
Saturday's Odds
The race will go on despite the four horse deaths. Forte and Tapit Trice currently have the shortest odds at 5-1. The longest odds are with Continuar, a Japanese racehorse at 51-1.
Post time for the 149th running of the Kentucky Derby is 6:57 p.m. EDT.
The post Kentucky Derby Overshadowed by Four Horse Deaths at Churchill Downs appeared first on Casino.org.