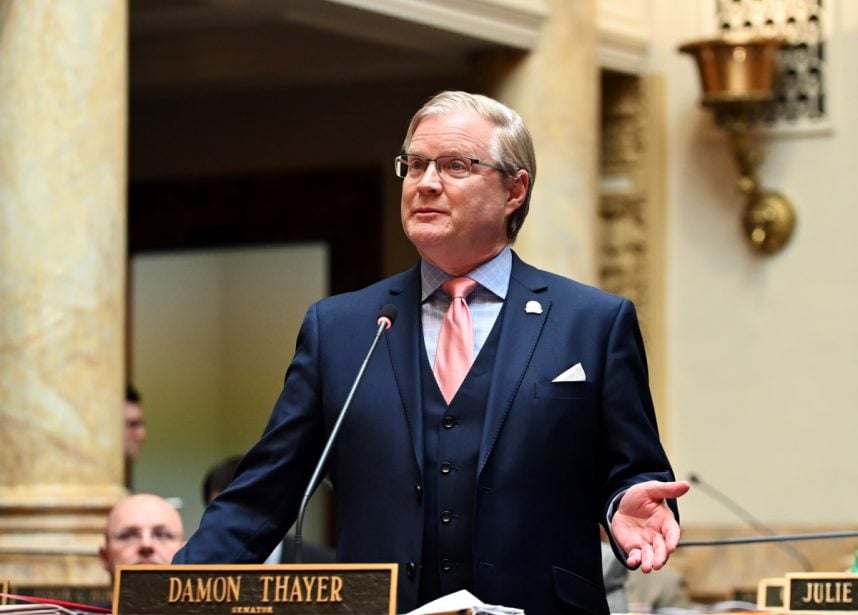 After the Kentucky General Assembly ended its 2023 session on March 30, proponents for the sports betting legalization bill that passed gathered for a celebration at Serafini, an Italian restaurant in Downtown Frankfort.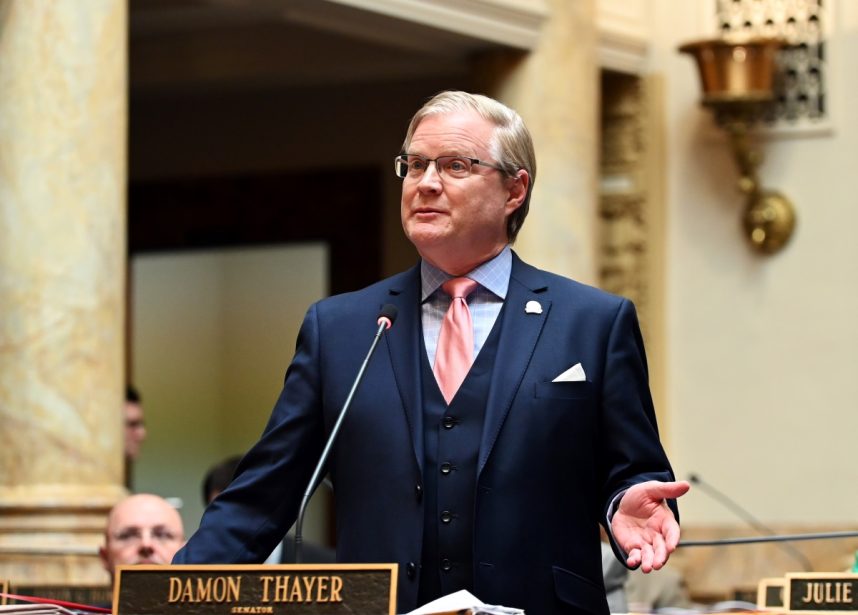 It was a bipartisan celebration, said state Rep. Michael Meredith, R-Oakland. Meredith was the primary sponsor of House Bill 551, the bill that would make Kentucky the 37th state to allow the wagering opportunity. A call was made to former state Rep. Adam Koenig, who had shepherded the previous attempts in the legislature – including its first passage in the state House last year – before losing in a primary last May.
"Everybody was pretty excited," Meredith told Casino.org last week. "It was a win because of five years of work, but it was also a win because we were right at the last minute, and the night before, we didn't know we were going to get there. But we did."
'Dead in the Water'
Just 24 hours earlier, as the Senate wrapped up its first of the two post-veto period days that conclude the 30-day session, it did so a couple of hours earlier than most had expected. Senate Majority Floor Leader Damon Thayer, R-Georgetown, seemed frustrated as he answered questions from reporters about sports betting and a bill that would gradually eliminate the inventory tax on bourbon and other distilled spirits as they age in storage.
For sports betting proponents, it appeared the bill would die in the Senate for the second straight year. As of March 29, Thayer said they needed two votes to get to the 23-vote threshold they needed to succeed.
I thought sports betting and the bourbon barrel tax issue were both dead in the water Wednesday night," Thayer told Casino.org last week. "I wanted to try to get them both done and not let them hang over another night. But it's always darkest before the dawn and things changed the next morning."
That change was Senate President Robert Stivers, R-Manchester, telling Thayer and Majority Caucus Chair Julie Raque Adams, R-Louisville, he would vote yes on the sports betting bill. Previously, Stivers had been skeptical about sports betting's impact, noting the millions in tax revenue it would generate would be minimal in relation to the multi-billion-dollar state budget.
While Stivers became only the 22nd yes on HB 551, according to Senate Republicans tallies, the fact that he came on board helped significantly as the bill passed later that day by a 25-12 vote. While the Senate had 37 sitting members, HB 551 needed 23 yes votes in this session because the Kentucky Constitution requires any revenue-raising bill proposed in a non-budget session to need a three-fifths majority to pass.
"It was indeed a seminal moment for sports betting," Thayer said.
Stivers Dismisses Report About Meeting
Last week, Gene McLean, a longtime Kentucky sportswriter who operates The Pressbox blog on thoroughbred racing, reported that Stivers had a conversation with Joe Craft, a powerful Kentucky businessman whose wife is currently running for the Republican gubernatorial nomination in next month's primary, and that talk led to the sports betting bill's passage.
Through a spokesperson, Stivers issued a statement to Casino.org refuting that claim.
"The sports wagering bill – and the bourbon barrel tax bill – that passed during the 2023 General Assembly were the result of leadership in both chambers working together," he said. "Joe Craft had no influence on this legislation, nor did he attempt to influence the process or me."
Meredith said that if anyone had any influence on Stivers, it would have been House Speaker David Osborne, R-Prospect, who Meredith said has always been a major backer of the legislation.
"There had been some positive conversations some folks had had with President Stivers along the way… Everybody made Stivers out to be the bad guy in this issue for so long," Meredith said."I don't know that President Stivers ever came to a position of just saying flat, I'm a no. He just felt like it wasn't a big-ticket item."
That's why it didn't shock Meredith to see Stivers vote yes.
"He had always left an opening to be for the bill, and ultimately, I think he recognized that we were extremely close and the issue wasn't going to go away," Meredith said. "So, why not just take care of it now and move on to other things?"
Kentucky Gaming Movement Done for Now?
With sports betting finally a reality in Kentucky, Thayer believes that has settled gaming issues in the state for now. However, there have been some lawmakers and even Beshear himself who have discussed the possibility of casino gambling coming to Kentucky.
I would discourage anyone from talking about any more gaming bills for now," he said. "The focus now needs to be on the launch of sports betting and the elimination of the gray machines across Kentucky."
Earlier in the session, lawmakers passed a bill that Beshear signed into law that bans the so-called gray machines, also known as skill games. However, game manufacturers and several businesses that host such machines have filed a lawsuit to stop the law from taking effect at the end of June.
The post Kentucky Sports Betting's Passage Due to Stivers' Vote, GOP Floor Leader Thayer Says appeared first on Casino.org.