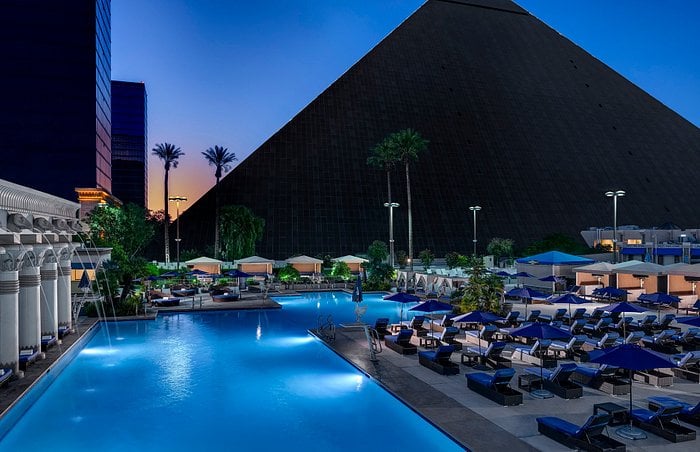 The UConn men's basketball team is heading to the Elite 8 after beating Arkansas at Las Vegas' T-Mobile Arena on Thursday. But nothing was elite about the reported conditions of the hotel where the UConn team was initially booked.
When the Connecticut Huskies checked in to the Luxor Hotel & Casino on Tuesday night, they were disgusted with the condition of the rooms, according to online reports.
There was apparently dirt, "vomit … and worse" in the assigned hotel rooms at the Las Vegas Strip property this week, the Connecticut news site CT Insider reported. 
The condition of the Luxor rooms was so graphic it was getting national media attention. But UConn officials weren't overly concerned.
"It's not something we want to make a big deal out of," UConn Athletic Director David Benedict told CT Insider. "Everything worked out fine."
Getting an Upgrade
UConn officials contacted the NCAA about the conditions since they were responsible for the booking. The NCAA quickly relocated the team to another hotel. It was described by OutKick, an online sports site, as a nearby "high-level" hotel.
Larry Brown Sports, an online sports site, identified the new hotel as Resorts World Las Vegas, 3.1 miles north of the Luxor on the Las Vegas Strip.
Luxor is known for its hotel towers and pyramid rooms with slanted windows. It's also one of eight Las Vegas Strip properties to still have an old-style buffet, the Buffet at Luxor.
Casino.org contacted MGM Resorts, which owns the Luxor, for a comment. No statement was released.
Looking Ahead
UConn beat Arkansas 88-65 on Thursday night. (Arkansas' team reportedly stayed at the Vdara Hotel & Spa and didn't need to relocate.) Before beating Arkansas, UConn defeated Iona and Saint Mary's earlier this month.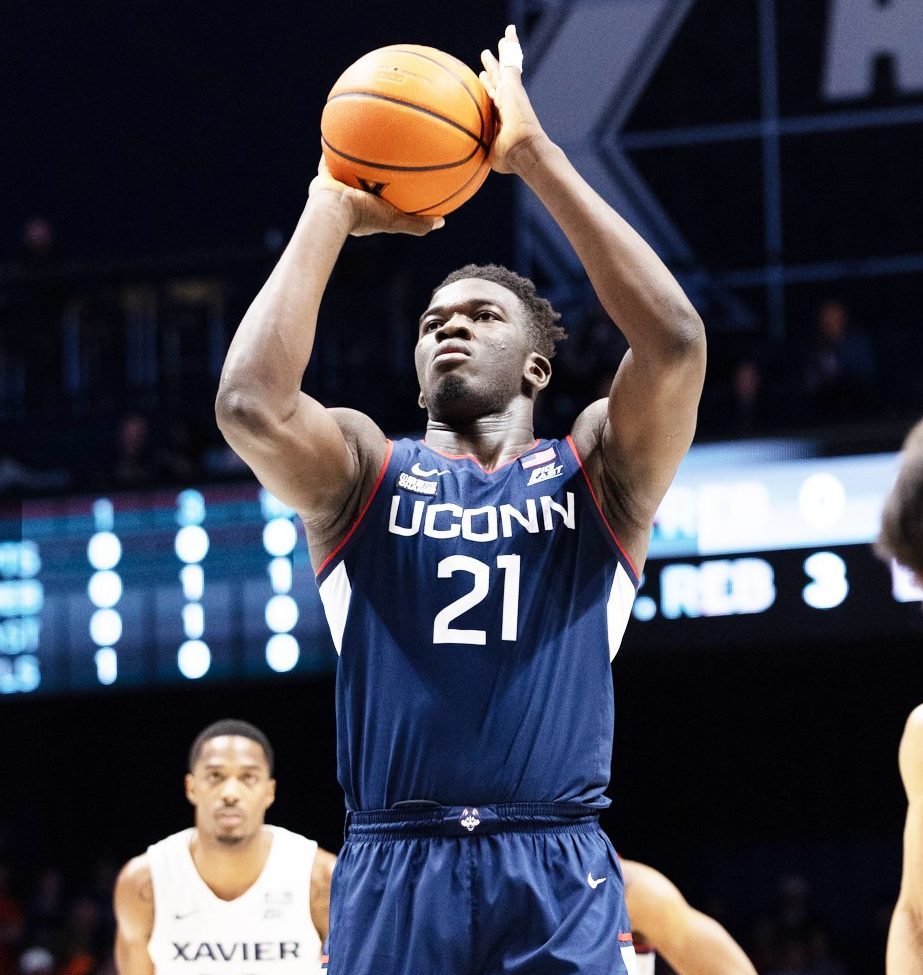 Uconn plays the Gonzaga Bulldogs on Saturday in the final West Region game. The game is scheduled to start at T-Mobile Arena at 8:50 p.m. ET.
UConn is a 2-point favorite at Caesars Sportsbook. The over/under for total points scored is 153.5, CBS Sports reported.
The winner of that game heads to the Final Four of the NCAA Tournament. UConn has appeared in the Final Four five times previously.
Uconn also plays in the Big East Conference, but many fans would like to see UConn move to a power conference, such as the ACC, B10, or possibly the B12.
UConn has won four NCAA national championships in men's basketball. These include wins in 1999, 2004, and 2011 under the reign of former coach Jim Calhoun. Another national championship was won in 2014.
The post March Madness: UConn Qualifies for Elite 8 After Players Flee from Dirty Luxor appeared first on Casino.org.