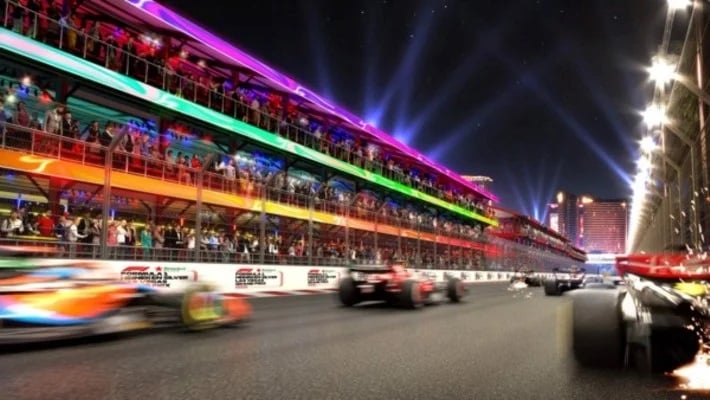 Hard Rock International, the new owner of The Mirage, this week announced its own viewing structure for the Formula 1 Las Vegas Grand Prix. The Mirage's Grandstands will seat up to 3,000 people.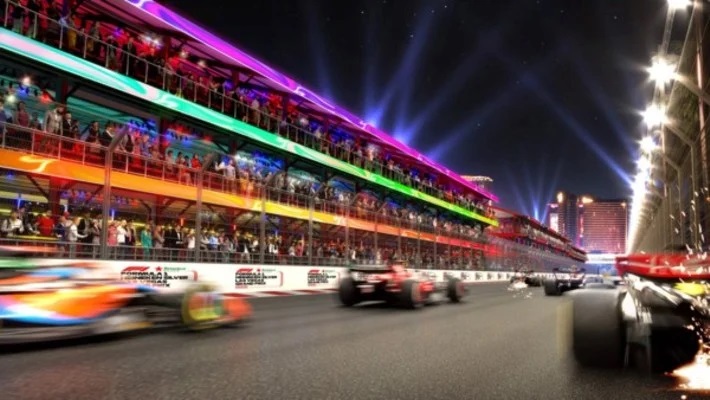 Prices for the new tickets weren't announced. However, earlier this month, Formula 1 announced it would release additional Las Vegas Grand Prix tickets for between $500 and $10K each, which seems to be the going price for Strip grandstands. Most prices include food and drinks, as well as preliminary events three or four days in advance of the big race.
Fans who signed up for the priority interest list by donating $7.77 to the Las Vegas Grand Prix Foundation can purchase The Mirage's Grandstands tickets during their designated time slot beginning Wednesday, March 22.
Any remaining tickets will be available to the public on the Las Vegas Grand Prix website beginning at 10 a.m. PST Friday, March 24.
The Mirage said room and ticket packages would be available on its website later.
Missed Opportunity
The first Las Vegas Grand Prix came at an inopportune time for Hard Rock International, which missed a valuable chance to label its F1 offerings with the Hard Rock brand.
The company's owners, the Seminole Tribe of Florida, do not plan to fully transition The Mirage into the Hard Rock Las Vegas until late 2025 or early 2026, following the construction of a 36-story guitar-shaped tower where The Mirage's volcano currently is.
The Las Vegas Grand Prix will be held at 10 p.m. Saturday, November 18, 2023. It will feature 50 laps around a 3.8-mile circuit weaving throughout the Strip, with a straightaway allowing drivers to push 212 miles per hour.
For more information and to sign up for updates and exclusive access, visit www.f1lasvegasgp.com/tickets.
The post Mirage Announces F1 Las Vegas Grand Prix Tickets appeared first on Casino.org.